Nothing says Easter like hot cross buns, especially when they're home made. This recipe comes from Jennifer L.'s book, in North Branch , MN, although I've made a few tiny tweaks.
Ingredients
4-4 1/2 c. all purpose flour
1 pkg active dry yeast
1 tsp ground cinnamon
1/4 tsp ground nutmeg
Dash ground cloves
2 eggs plus 1 yolk
3/4 c. milk
1/2 c. butter
1/3 c. granulated sugar
3/4 cup currents
(1/4 cup candied orange zest and 1/4 cup candied ginger, cut into small cubes)
1 egg white
1/2 cup icing sugar
1 tsp milk (or more if needed)
Preparation instructions
1. In a large mixing bowl combine 2 c. flour, yeast, cinnamon, nutmeg, and cloves. In a pan heat and stir milk, butter, sugar, and 1/2 tsp salt until warm (120°-130°) and butter almost melts.
Add milk mixture to dry mixture. Add eggs. Beat with an electric mixer on low to medium speed 20 sec. scraping bowl. Beat on high 3 minutes. Stir in currants and orange peel and ginger (if desired), and as much remaining flour as you can.
2. Turn onto a lightly floured surface. Knead in enough remaining flour to make a moderately soft dough (3 to 5 minutes total). Shape into a ball. Place in a greased bowl, turning once. Cover; let rise in a warm place until double (about 1-1 1/2 hrs).
3. Punch dough down. Turn onto floured surface. Cover; let rest 10 minutes. Divide dough into 20 portions. Shape portiions into smooth balls. Place balls 1-1/2 inches apart on greased baking sheet. Cover; let rise till nearly double. (45-60 minutes)
4. Using a sharp knife, make a crisscross slash across top of each bun. In small bowl combine beaten egg white and 1 tbsp water. Brush mixture of egg white and water over rolls. Bake in a 375° oven for 12-15 minutes or until golden brown. Cool slightly. For icing, in a mixing bowl combine powdered sugar, vanilla, and milk or juice. Stir in additional milk or juice, 1 tsp at a time, until icing is of drizzling consistecy. Drizzle icing into slashes atop each bun. Serve warm.
Submitted by: Jennifer L
September 19, 2013
|

Posted in:
from Tynetta G.'s book, Imperial, MO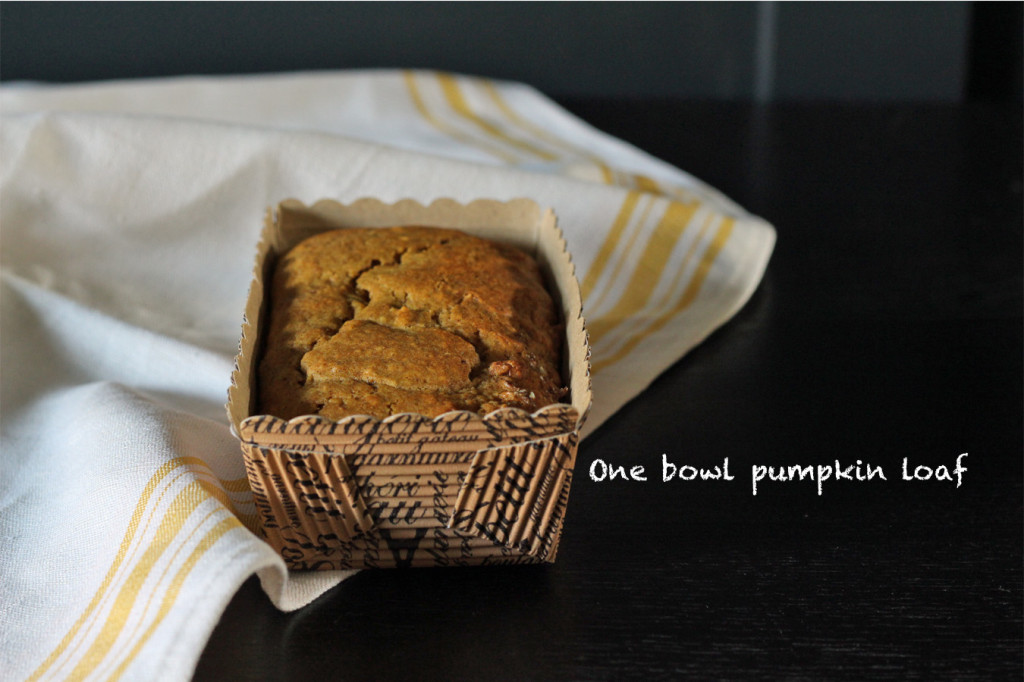 Ingredients
1 cup pumpkin
3/4 cup sugar
1/2 cup butter
2 eggs
1 1/2 cups flour
1 tsp baking soda
1 tsp salt
1 tsp cinnamon
1 tsp nutmeg
1 cup pecans
Preparation Instructions
Mix all ingredients together and bake in a bread pan at 350 degrees for 45 minutes or until toothpick comes out clean.
Heritage note: I tried this recipe with roasted pumpkin seeds and chocolate chips as well- delicious! I lessened the baking soda to 3/4 tsp and salt to 1/2 tsp.
Thanks Tynetta for this great recipe!
October 10, 2012
|

Posted in:
from Jennifer L.'s book, North Branch , MN
Ingredients
3 c. flour
2 tsp baking powder
2 tsp ground cinnamon
1 tsp salt
1/2 tsp ground nutmeg
1/2 tsp ground allspice
1/2 tsp ground cloves
16 oz (2 1/2 c.) diced, mixed candied fruits and peels
1 (15 oz pkg) (3 c.) raisins
1 (8 oz pkg) (1 1/3 c.) pitted whole dates, snipped
Preparation instructions
Grease three 8x4x2 loaf pans or two 10x 3 1/2 x 2 1/2 inch loaf pans. Line bottom and sides of pans with brown paper. (Brown paper prevents over browning); grease paper. Stir together flour, baking powder, cinnamon, salt, nutmeg, allspice, and cloves. Add fruits and peels, raisins, dates, cherries, almonds, pecans and pineapple; mix till well coated. Beat eggs till foamy. Add brown sugar, orange juice, butter or margarine, and molasses; beat till combined. Stir into fruit mixture. Turn batter into pans, filling each about 3/4 full.
Bake in oven 300° for 2 hours or till cakes test done. (cover all pans loosely with foil after 1 hour of baking to prevent over baking)
Place cakes in pans on wire racks; cool thoroughly. Remove from pans.
Wrap in wine. brandy, or fruit juice-moistened cheese cloth. Over wrap with foil. Store in refrigerator. (Store 3 to 4 weeks for a blended and mellow flavor) Re-moisten cheese cloth as needed after 1 week.
Submitted by: Jennifer L
October 9, 2012
|

Posted in:
from Jennifer L.'s book, North Branch , MN
Ingredients
4 eggs
2 c. milk
1/2 c. sugar
1 tsp vanilla
1/4 tsp salt
ground nutmeg (optional)
Preparation instructions
In a medium bowl lightly beat eggs. Stir in milk, sugar, vanilla, and salt. Place one 1-qt casserole or six 6 oz custard cups in a 9×13 inch baking pan. Pour custard mixture into casserole or divide custard mixture among the custard cups. Sprinkle with nutmeg, if desired.
Pour boiling water into the ban around casserole dish or custartd cups to a depth of 1 inch. Bake 325° for 50-60 minutes for 1-qt casserole dish, 30-40 minutes for individual cups, or till knife inserted near center comes out clean. Serve warm or chilled.
To unmold chilled individual custards, first loosen edges with a spatula or knife; slip point of knife down sides to let air in. Invert onto a serving plate.
Submitted by: Jennifer L
from Jennifer L.'s book, North Branch , MN
Ingredients
3 c. flour, sifted
1 tsp salt
2 tsp sugar
1 c. shortening (1/2 butter)
1 c. Corn Flakes, crushed
2 eggs, separated
7 to 8 apples
1/2 tsp nutmeg
1/2 tsp cinnamon
1 1/4 c. sugar
Preparation instructions
Sift together flour, salt and 2 tsp sugar; cut i shortening as for pie crust. Beat egg yolks and add enough milk to the yolks to measure 2/3 c. liquid. Add liquid to pastry mix and combine until dry ingredients are well-moistened. Divide dough in half and roll one portion to fit the bottom of a 10×13 pan. Place crust in pan, cover with crushed cornflakes and spread apples evenly over top. Sprinkle with nutmeg, cinnamon and 1 1/4 cups sugar. Dot with butter. Cover with second crust and seal edges. Beat the egg whites until frothy and spread evenly over crust. Bake in preheated oven at 400° for 45 minutes.
Frosting:
Combine powdered sugar with vanilla and enough water for easy spreading consisitency. Drizzle frostig over top while warm. Cut into squares.
Submitted by: Jennifer L