Celebrate Your Family History with a Heritage Cookbook…
Create your very own cookbook with personal pictures of your family and favorite stories as well as all those yummy recipes.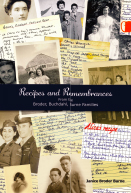 Professional Quality
We use the highest-quality paper with laminated covers so your cookbooks will last from one generation to the next. You are creating a keepsake.
Our printer will print just four books, or 1000s of cookbooks in black and white or color, or a combination of both.
Your books will be ready to ship in only 10-15 business days.
We ship anywhere and everywhere.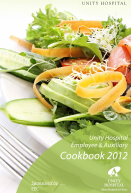 Easy Customization
Customize the front cover of your family cookbook with your own picture or design, or add your photo to one of our beautiful templates. You can also include pictures and stories along with your recipes at no extra cost.
You can even add extra pages for your family history or a family tree.
Write your text in English, Spanish, French and many more.
Superior Service at a Really Great Price
Professionally designed pages.
Choose the page layout that works for you.
Combine photos and recipes on a single page, or add large full-page images to a recipe.
Table of contents and indexes are automatically generated.
"

Testimonials

"
I received my order last week. My cookbooks turned out great!! I made it as a wedding gift for my sister. As soon as she got it she sat there and looked through every page and I could see the happiness on her face! Thank you for making it so easy to make my own cookbook! I look forward to making another one in the near future. It was so much fun!
Kanda M,
Thank you again for making this project possible. You will never know how many lives have been touched.
Nancy W.
I received my cookbooks a few days ago and words can never express how happy I am with them. My husband said when he started looking at one, tears came in his eyes. This made me happy.
Very, Very Pleased,
Nancy I.