Letters from our customers
Support the Troops
"The Operation Interdependence® cookbook fundraiser in support of our brave military deployed overseas was very successful, allowing volunteers to ship letters and packages to approximately 11,500 troops in harm's way. Under the guidance of Heritage, the cookbook was visually attractive with nice binding, high-quality paper, professional layout, and great printing. Heritage Cookbook is a splendid choice for fundraisers and personal cookbooks."
Jerry Harmon, Houston, TEXAS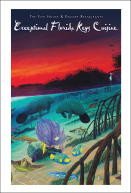 Restaurant – The Fish House
Located in Key Largo, Florida, the Fish House has been serving local fresh seafood since 1987. They have become well-know for their incredible selection of fish and for years customers have been asking for recipes. Owner CJ Berwick turned to HeritageCookbook.com to publish their first cookbook. After selling out in a matter of months, they launched their second edition with us and to date have ordered 2,000 books.
In the words of CJ Berwick, "Customers are usually thrilled with their experience(s) at our restaurants and are pleased to have the option of a cookbook to take home for them to try their hand cooking their favorites or as a souvenir of their trip to the Keys."
CJ Berwick, Key Largo, FLORIDA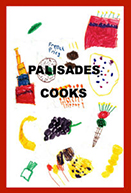 School – Pre-school of the Palisades
"Susan, I just wanted to send you a quick note of thanks for a wonderful cookbook for our preschool. Amy has shared how helpful and wonderful you were throughout the whole process and I wanted to let you know how much I appreciate it. I have wanted a cookbook for "my" preschool for 12 years now and with your help, Amy was able to do it. It looks so professional and beautiful and I just know how much our families will cherish having it. I know I do! Thank you, again and again, for such a great keepsake."
– Molly Craig, Director, Washington, DC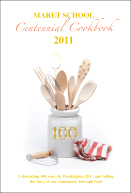 School – Centennial Commemoration
Our cookbook was a collection of recipes from our school community (current parents, grandparents, faculty and past parents) to commemorate Maret School Centennial year celebrations in 2011. This was a project of our Grandparent Committee and the cookbook included over 200 recipes! Here is an except from the introduction:
"Grandparents are famous for inviting family over for dinner, to share homemade recipes that have been passed down through the generations. Some even like to sample different foods from favorite restaurants or cookbooks and get together with family for taste-testing. As Maret celebrates our Centennial, the Grandparents' Committee thought that it would be a perfect chance to bring all generations together through one common thread – food. Thus, this is the beginning of what we would like to continue through the years, hoping to gain momentum and adding even more recipes for years to come."
Marilyn Potts, The Maret School, Washington, DC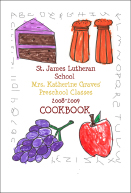 School
Each school day I am greeted with smiles and enthusiasm just before the children take off running and playing with their friends. The day continues much this way as the children flitter from task to task with excitement. Their animated voices can be heard booming as they are learning new things and making relationships that will last them a lifetime. Our day barrels like a freight train until…snack time […]
May this cookbook offer you many opportunities for sitting, relaxing and bonding with your families. We enter each meal with a simple prayer to thank God for the many gifts He has blessed us with. I have included one of our favorites below. Thank you to all the parents who have made this cookbook a success! Your kindness and efforts are greatly appreciated!
Sincerely,

Mrs. Katherine Graves 
St. James Lutheran School
Health Care
"The Copper Ridge cookbook was initially created with love by residents, family members, staff and volunteers to share traditions and a love for food. However, it was also intended for a greater cause. Through the donations received from the cookbooks, Copper Ridge is able to put funds into an enrichment fund that directly impacts the lives of the residents. Examples of programs this fund has been used for include music therapy programs, fitness equipment, and cultural arts programs to name a few."
Amy Drinkwater, Cropwell, ALABAMA
Stacey Young, Copper Ridge Outpatient and Residential Care for the Memory Impaired, Sykesville, MARYLAND
Summer Camp
"The cover is a picture of the dessert that is served for dessert the last night of every camp. It's called Green Dragon…why no one knows or remembers. Leaving camp is never fun, but everyone always looks forward to having Green Dragon for their last taste of camp…it takes the edge off of the sadness of leaving such an amazing place. The recipe is also inscribed over the top of the picture on the cover and is also inside the book.
All the money made from the sale of the Friends of Portage Lake Cookbook goes right back to camp to help pay for the upkeep of the camp."
Sheila Johnson, Jenison, MICHIGAN
Company Cookbook
Our company created a cookbook to send out to their clients. The book is also given to prospects visiting the office to go along with the company's "Recipe for Success" theme. The book was also used to raise funds through sales to employees with all proceeds going to the Make-A-Wish Foundation: just recently, the company reached its goal and has sent a family from the foundation to Disney for a week.
Natalie Kauffman, Businesssolver, West Des Moines, IOWA
Community Cookbook
This Award-winning International cookbook, The Djiboutilicious cookbook, celebrates food, culture, people, and a little-known country. The book is purchased as a souvenir and a gift, as a practical cookbook useful in countries without pre-packaged ingredients, and as a memory book for people who have lived or traveled in Djibouti. It is also purchased in support, as a fundraiser, of my work, in helping my involvment with in the world of educational development in Djibouti.
The book is sold in four stores – two grocery stores and the consular office at the US embassy. Djiboutilicious was also entered in an international cookbook competition in Paris, it was the only cookbook they had heard of from Djibouti and so was the first entry ever. It won an award as the best cookbook from Djibouti!
Rachel Jones, DJIBOUTI
In Memory
"We all absolutely love the cookbooks!" Seven years ago, my mother-in-law passed away and I was given a grocery bag that had all of her recipes and cookbooks.  I meant to make a cookbook shortly after that from these items, but as usual got busy with other things.  Then a family reunion was planned in Rocky Mountain National Park for the family and I just knew that I needed to get busy and create the recipe book. I researched lots of different websites and was always drawn back to yours.  I am so glad I did.  The cookbook was so easy to make and really turned out fabulous. I was thrilled to be able to hand out 17 cookbooks at our family reunion and everyone was very impressed with the quality. It was so fun hearing grandchildren say: "I remember that dish and haven't been able to recreate it on my own, thank you!"
Thank you so much for making my project smooth and creating a lasting memory for our family.
-chris roberg, NAPERVILLE, ILLINOIS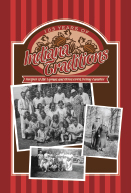 Family Reunion
My grandmother was one of 10 children, three boys and seven girls. She was raised in a large family in Indiana–her parents, aunts, uncles, and many, many cousins. She was taught at a young age how to cook and bake, and all of her sisters were also known for their cooking and baking as well. For the last ten years, my grandmother had expressed her desire to put together a collection of recipes from her family. It was an overwhelming task to take on considering the number of family we'd have to track down to get the recipes, and the whole idea just kept getting stuck on the back burner. After a family reunion in Brown County of Indiana, where we flew my grandmother up to be part of the festivities, I dropped hints to see if anyone would be interested in a family cookbook coming together. The response was positive and overwhelming, so I became the 'choreographer' of this massive project. After an email to request recipes from over 40 cousins, they sent their recipes and old photos in—original copies their mothers, grandmothers, and aunts had written. To be able to see all of these old recipes on thin, worn pieces of paper–some in pencil, some in faded ink–was humbling in some way because I was reading recipes written four generations before me. My desire to complete this cookbook became stronger with each and every single recipe I read and copied. My grandmother especially loved seeing all the recipes written by her sisters.
I had a graphic designer make a cover page as well as the dividers, using old family photos. The dividers had photos of all of the 10 siblings, including my grandmother. And the final divider was a photo of the traditional Sunday dinner in Indiana–the family gathered around the table. I had the recipes ready to go, the cover and dividers turned in, and a name index to help family identify the various people whose recipes were included in the book, but I still had not really grasped how wonderful the book would be. The final product was simply amazing. I was in complete awe. I ripped the box open on my front porch in 30-degree weather because I couldn't wait another minute. I immediately drove over to my grandmother's house to show her the book. The look on her face was the best gift of all. She was moved to tears and so thrilled to have all of these family recipes in her very own hands, especially those of her mother's and aunts'. The completed cookbook exceeded everyone's expectations. I shipped them all over the U.S….from California to New York and from Indiana to Texas, and the emails of approval and excitement started rolling in. So many cousins were delighted to find recipes they'd forgotten about or recipes they'd feared were lost. I shipped all these books just before Christmas, and I am still getting emails from family as they use the book and find something else they'd forgotten about. I still open the book and find myself in complete awe that I put this together, and I simply could not have done it without the help of HeritageCookbook.com. It made this overwhelmingly huge project much easier and efficient. The folks I emailed back and forth, Susan and the printer, were tremendously helpful.
What makes this project even more special is that my grandmother recently passed away, and all I can think about is how grateful I am that I pushed myself to do this and complete it. She saw her wishes for a family cookbook come to fruition, and that had to have been such a wonderful feeling for her to know those recipes will forever be passed down. She was so proud of it and showed it off whenever she had the opportunity. She often picked it up to read it or just look at the photos of her family. It gives me the greatest pleasure to know that I helped fulfill a longtime wish of hers. Without HeritageCookbook.com, I don't think I could have achieved the amazing cookbook that we have–the quality, the support, and most of all, the feedback I have received from HeritageCookbook.com!!
-VIRGINIA Felton, Oklahoma City, OKLAHOMA
Family Reunion
"My husband's family is rather large and have re-located all over the U.S. (from Dallas to New York to Oregon and California). Home base is the Dallas area.  Everyone has strong ties to "home" and to the family matriarch, my mother-in-law. We all knew she was in poor health and that we wanted to get family recipes written down before we lost her. Thankfully, the recipes were collected and compiled in our cookbook before she left us.  She was so excited to be a part of the cookbook and enjoyed looking at the pictures we collected and all the memories they stirred up. Thank you for giving us such an easy way to bring the family together from all parts of the U.S. to work on a joint project such as this."
-Janet Fain, Rockwall, TEXAS
Start your free trial today and get started at no cost!
Nervous about how to get started? Click here for our free guide to writing a cookbook, from our friend and bestselling author Norene Gilletz of Gourmania.com.