Although some people are content with leaving their cookbooks in the cloud by opting for digital-only creations, many people are looking to create physical cookbooks. The feeling of decades of family or community recipes sitting in your hands is priceless. Of course, this aspect of printing your own cookbook requires additional steps and considerations, but Heritage Cookbook is here to help.
Choosing the right binding is a key step on the journey towards making your own cookbook binder or book. The binding literally holds the book together, and its structure affects the book's durability, weight, and how easy it is to handle and use. Your cookbook will also look different depending on which binding you choose.
Balancing all these factors is very important, so we're today here to help guide your decision.
The Best Bindings for Printing Your Own Cookbook
At Heritage Cookbook, we offer six different bindings to choose from. Prices for printing and shipping vary depending on the length of your book, but you can use our handy price calculator to figure out a rough estimate for how much it will cost to print your own cookbook.
1. Binders
Binders offer lots of freedom and flexibility for you to add and remove recipes, even after your cookbook is printed. Every binder-bound book will ship with your recipes inside a 3-ring binder, which has been professionally printed with your cover design. Anyone who wants the freedom to add recipes and pages later will love our binder option.
2. Plastic Coil
Choosing plastic coil binding for your cookbook is a great option. It's one of our lightest and most flexible bindings, and it will always lay flat on your countertop, making it easy to read. It comes with laminated front and back covers, which you can design with your own cover design, or choose one of our beautiful professional designs.
3. Wirobound
Our wirobound binding is a light and flexible option, made with metal coil binding and a laminated wraparound cover. This binding makes your cookbook look professional but still gives it the ability to lay flat on your kitchen countertop.
4. Hardcover Wire
Our hardcover wire binding offers the opportunity to create a cookbook that really stands out. After you've ordered your cookbook, your front and back cover images will be printed on high-quality hardcovers, which are then bound with rigid hard wire. It's a great way to get the best of both worlds – rigid, durable hardcovers with flexible wires that lay perfectly flat while you're cooking.
5. Softcover
Our larger bound books are 7" by 10", and are available in both hardcover and softcover options. The softcover book is great if you want a larger, fully bound book, but are looking for a lighter, more flexible, affordable option. Our softcover cookbook is beautifully printed in black and white or color on glossy paper.
6. Hardcover
The most durable option we have available is the stunning hardcover cookbook binding. It's the perfect way to save a lifetime of treasured memories and is sturdy enough to be passed down for generations. It works best with a cookbook holder in your kitchen but looks perfectly at home on your bookshelves once the meal is done.
Visit Heritage Cookbook To Build Your Perfect Cookbook
Whether you want to make your own cookbook binder or book, there are plenty of options available at Heritage Cookbook. Our simple, collaborative process and reasonable pricing make it easy to design every aspect of your cookbook, then send it to our printers so you can have it in your hands a few weeks later.
Want to learn more about how our process works? Get in touch today to explore the resources on our website, or sign up for your own membership so you can get started on your next cookbook project today.
June 12, 2020
|

Posted in: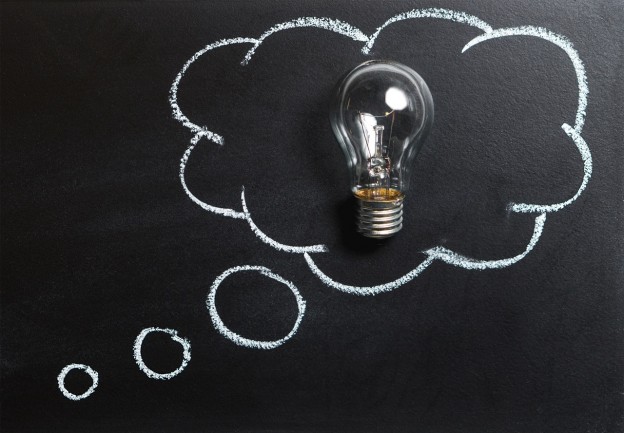 It's been said that "good artists copy, great artists steal". Well, when it comes to formatting a cookbook, there's no shame in using template ideas or even a pre-existing template to help you structure your own.
At Heritage Cookbook, our mission is to make the creation of beautiful cookbooks for friends or family easy. Our service includes dozens of artistic and professional templates for any occasion, along with the ability to upload food or family photos to include on the cover and recipe pages. All templates include a table of contents, section title pages, and an optional index at the back, and can be printed as a softcover or hardcover with several binding options.
Your new cookbook is sure to impress everyone who's looking up how to whip up Grandma's butternut squash soup or your patented recipe for Swedish meatballs. Take a look at just a handful of the eye-catching templates we offer you to create a cookbook everyone is sure to cherish.
Classic
This classic template featuring animal silhouettes is great for a well-rounded family cookbook with recipes to create a massive holiday feast. Be sure to include a photo of your family or a signature dish on the cover!



Chalkboard
Our chalkboard template conjures up the feeling of reading the specials on the signboard of your favorite restaurant. This is a great look for anyone creating a cookbook around a theme such as the food you would find in a Parisian restaurant or an authentic Southern BBQ joint.



Heritage
A great look for a cookbook of grandma's recipes. Along with photos of her classic dishes, you can add plenty of family photos and stories to add color to your book that future generations are sure to cherish.



Donuts
This colorful cookbook design is perfect for a baking or dessert-specific cookbook. Pack this recipe book template full of tasty, sweet recipes that are sure to satisfy anyone with a sweet tooth.



Festive
This festive template featuring winter snowflakes is one of our holiday-themed designs. Whether you're making a book of Christmas recipes or giving a recipe book as a holiday gift, this template is sure to usher in the holiday spirit. We also have a green and blue variation as well!



Stars and Stripes
The 'ol red, white and blue, stars and stripes. This template is perfect for a cookbook of classic American recipes to give away at a 4th of July BBQ.



Pineapple
Looking for something a little fun and tropical? This pineapple template is a great choice for those whose aesthetic is a little bit funky (and also makes a great fit for a cocktail recipe book).



Rooster
Our rooster theme is great for a rural or country cookbook chock full of family classics or BBQ-themed recipes. The watercolor aesthetic also lends itself well to a diner-menu feel for a cookbook full of greasy spoon classics.



Create Your New Family Treasure Today
Feeling inspired by the designs above? Start a free membership with Heritage Cookbook and choose from many different templates to create your new family treasure or a unique gift for your friends.
To learn more about how to create your own Heritage Cookbook, watch the video below. Then when you're ready, click here to get started!
June 1, 2020
|

Posted in: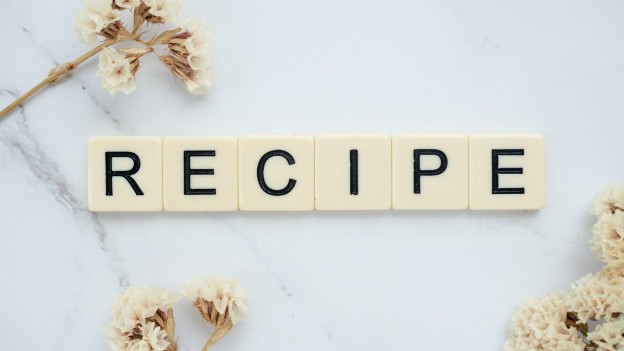 When it comes to making a cookbook, many home chefs and enthusiastic cookbook authors believe that unless they get a major book deal, they'll never achieve this particular dream. What if we told you that you could write your own cookbook without a publisher? There's no need to go through the grueling process of creating a recipe, testing, graphic design, and marketing – the whole nine yards – when you can just do it yourself!
A DIY cookbook is something that you can make with the help of a few tools and resources. Today, let's look at some of the advantages that come with a DIY cookbook project, and how the Heritage Cookbook team can help you through the process while you maintain complete creative control.
Why Make Your Own Cookbook?
The process of getting a cookbook published through a traditional cookbook publisher is notoriously grueling. First, the author has to write out a full proposal, laying out the details of what cuisine they want to focus on, and how they want to present each recipe.
Then, if the proposal is accepted (and that's usually a big if), the manuscript has to be written, and every recipe must be tested rigorously to make sure that it can be prepared by the average home cook. After that, everything must be photographed, with each photo edited and arranged in a specific design. The cash advance that a publishing house gives you is usually barely enough, or even not enough, to cover the cost of recipe development and photography.
All this only represents a fraction of the process, as edits and revisions, binding, and marketing all have to be done before the cookbook can be released.
If you want to publish a cookbook yourself, according to your own vision and without interventions, the best way is to do a DIY cookbook. Here are some of the benefits you'll enjoy when you make your own cookbook with Heritage Cookbook.
1. You have full creative control
When you make your own cookbook, you have full creative control. You can decide what recipes you publish, what photos you use, and how everything is laid out, as well as what type of cookbook binding you want- anything from a cookbook binder to a plastic coil recipe book. If you have a specific vision for a cookbook, this is the best way to achieve it. It's so satisfying to hold your own cookbook in your hands, knowing that your hard work creating recipes has paid off.
2. Collaborate with friends and loved ones
Putting together a group cookbook, or recipes from an entire community can be daunting. Without professional assistance, it will likely fall to one person to be the leader and to solicit recipes, add photos, and create the design alone. That's a lot of work.
Instead of relying on one person, collaborate with friends and loved ones using Heritage Cookbook's easy-to-use software. Every collaborator gets access and can work from the same templates, which makes it easy to keep the design both beautiful and cohesive.
3. Do it on your own time
Need your cookbooks ready by Christmas? No problem! The quick turnaround time offered by Heritage Cookbook makes it easy to come up with recipes, then have them published and in your hands less than a month later.
If you're on a slower schedule, that's totally ok too. You can take as much time as you want to put your book together- there is no membership fee!
4. Choose how many you order
The best thing about making your own cookbook is choosing how many to order at the end. We have no minimum order, and definitely no maximum!
Plus, you can always come back to order more books later. That way, you won't be stuck making an initial bulk purchase order that could eat into your profits.
Make Your Own Cookbook with Heritage Cookbook
There are so many reasons why doing a DIY cookbook will help you achieve your creative vision while saving money in the process. If you want to see more for yourself, come check out our website. We have plenty of resources to help make the process easy.
May 8, 2020
|

Posted in: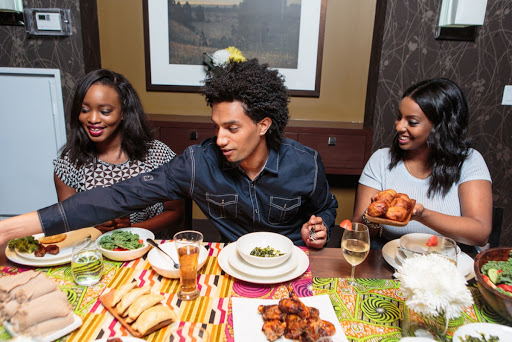 Foodies are as diverse as their culinary preferences. The thought or sight of a particular recipe could be mouthwatering for some while being completely off-putting to another. The pairing or absence of certain ingredients could make others scoff at a dish.
Knowing how foodies like to enjoy their foods is vital if you want to make a cookbook. You have to understand your audience- the people who will read your book.
Doing so can help you align recipes towards the folks who will be most receptive to your work. This piece will highlight different foodie profiles and a few simple ways you can cater your recipe book to them.
Making a Recipe Book for Your Audience
Whether you're making a cookbook for the public or a custom recipe book for your family, you're crafting your work for an audience. That means real people with wildly varying tastes in food and different levels of culinary skills.
Of course, you can't make everyone happy. Nevertheless, you need to understand the core group of people you're writing your cookbook for to create something they'll find valuable. Laura Gladwin, an editor for Food and Drink magazine, likens this to how authors tailor their books to suit a certain type of reader.
"Just as fiction authors will create a profile of their 'ideal reader,'" she says, "you will want to answer some key questions about the kind of person who will enjoy your book most — your typical reader."
She's even made suggestions on questions you can ask when trying to figure out your audience including:
How good of a cook are they?
Where do they buy their food?
What kind of dishes do they like?
What might they be put off by?
How willing are they to take risks?
How often do they cook for friends?
Are they more interested in eating healthily, or impressing people, or getting food on the table as quickly as possible?
What other cookbooks do they have on their shelf?
By asking these essential questions, you will develop a better understanding of who your audience is and how you should present your cookbook to them. If you're making a custom cookbook for your family, many of these questions will be fairly easy to answer.
If you're making a cookbook for others, you will want to speak to them to get a sense of what their food preferences are. You can also look to social media for answers as well, by looking at trending posts and comments/reactions on foodie accounts to see what subscribers and followers are into.
It will be helpful for you to know some popular foodie distinctions when you write a recipe book that resonates with a key audience.
An Example of Foodie Groups for Cookbook Makers to Consider
Locavore – They only eat foods that are locally produced.
Clean Eater – They focus on foods that are free of preservatives.
Low Carbon Eater – They consume foods that have been produced with little greenhouse gas emissions.
Meat Eater – They consume predominantly red and white meat, eggs, fish, seafood, fowl and dairy.
Lacto-Ovo Vegetarian – They don't eat meat, fish, fowl or eggs but will consume dairy and egg products.
Ovo Vegetarian – They don't eat meat, fish, fowl or dairy but they will eat eggs.
Lacto Vegetarian – They don't eat meat, fish, fowl or eggs but they do consume dairy.
Vegan – They don't eat any foods produced by animals.
Pollotarian – They don't eat red meat, fish or seafood, but they do eat poultry and fowl.
Flexitarian – They eat predominantly vegetarian meals but will occasionally eat meat.
Pescatarian – They don't eat red meat or poultry but they will eat fish and seafood.
And then there are foodies based on their personalities such as:
The Food Snob – They are very particular about the authenticity of what they eat, who makes it and whether it has "real" ingredients.
The Daredevil Foodie – These are the foodies with the "try everything once" mentality. They will undertake the outrageous food challenges, even those that may lead to temporary discomfort (ie. eating ghost peppers).
Organivores – These foodies insist that everything they eat is organic.
Fitbit Foodie – These foodies count every calorie and choose many of their foods based on their nutritional content.
As you can see from the list above, our eating preferences vary tremendously. Many of your friends and family members may fall into one or more of these categories, opening up opportunities for you to create a custom recipe book for them.
Tap Into Your Audience's Foodie Presence
Once you understand your audience's culinary tastes and preferences, you can start to plan your custom recipe book to match their interests. That means writing a cookbook that appeals not only to their diet but also, their personality traits, cultural interests and more. The more you tap into their lifestyle (not just dietary choices), the deeper you will connect with them.
Cooking Up the Perfect Recipe for Audience Connection
Cater to them By Creating a Theme – This is a no-brainer – if you're appealing to pescatarians, then you should create a cookbook that's all about seafood and fish foods. If you're catering to organivores, then your recipes should probably contain suggestions on where readers can purchase organic ingredients.
Highlight their Preferences in Your Recipes – Remember, certain foodies are more about personality, meaning they used specific lingo and have certain attitudes. You can tap into this by making references to pop culture or using certain slang. But do this sparingly so that your book doesn't sound cringe!
Help them Solve Their Culinary Problems – Ultimately, your cookbook has to serve a purpose, and that's to help people cook the meals they enjoy. For many people, they just can't seem to get a recipe right. If you can simplify a difficult recipe, you will become the hero for many chefs without having to resort to flashy designs.
Your Audience is the Spice of Your Cookbook
If your cookbook doesn't appeal to a dedicated audience, it will collect dust or remain unviewed no matter how pretty it is. Cookbooks are supposed to make the art of cooking relatable to people of all ages, backgrounds, and experiences. You can only do this by getting a more intimate understanding of them. The effort you make to do so will enable you to write a cookbook that readers will thank you for!
April 30, 2020
|

Posted in: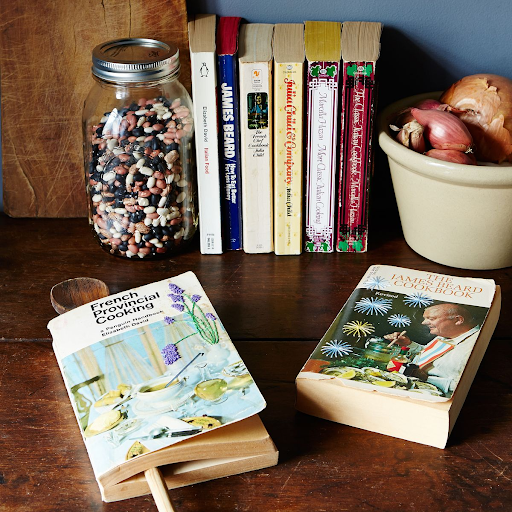 A cookbook can be a blank canvas that allows a chef to express their culinary creativity and expertise. However, there are some rules to follow for cookbook success. Whether it's the content of the book itself or its aesthetic, the formatting and presentation of a recipe book can make it a hit or a dud. This guide will highlight some key elements that belong in every successful cookbook and how you can incorporate these elements if you plan to make your own cookbook.
1. Establish Your Cookbook's Concept & Direction
Cookbooks are much more than a collection of recipes. The best ones tell stories or revolve around a theme (more on this later) to make the book feel more like an experience. The best cookbooks also are written for a specific purpose and often for a specific audience – even if that happens to be for one's family and friends.
When you make your own cookbook, you also have to think about who will be involved in its creation since it's a collaborative project. Also, the minutiae of its aesthetics and appearance come into play as well.
There's a lot to consider!
However, once you figure out the concept and direction of your recipe book, the rest of the process becomes much easier to execute. We've put a checklist you can tick off below to keep you on track.
How to Choose a Concept & Direction When You Make Your Own Cookbook
Pick a purpose – Are you looking to educate new cooks or are you promoting a family restaurant? Are you trying to preserve grandma's recipes or are you trying to introduce your own new creations?
Pick a theme – Is it a specific style of cooking (ie. Italian, Japanese)? Is it keto/gluten/paleo-friendly focused?
Pick an audience – Is this cookbook for a beginner or experienced chefs? Are you writing it for family members or the public?
Pick a style – Is it light-hearted and witty or straight-forward in its writing? Are you going to use photographs or will you include illustrations?
2. Choose Recipes You're Comfortable Making and Explaining
It doesn't matter how refined your cooking skills are, poorly selected and half-baked recipes will make your cookbook bland and uninteresting. The recipes you choose when you make your own cookbook should err on the side of clarity. That means finding a balance between including all of the essential details while removing the miscellaneous ones. Your audience needs to know the necessary ingredients and preparation instructions above all else.
Additionally, give thought to the entertainment value of your recipes. You don't need to write prize-winning literature or comically genius material, but a joke or a cleverly named title here and there will keep your readers engaged.
Ultimately, your recipes should fit within the theme of your cookbook. That means you obviously wouldn't put a roast chicken dinner in a vegan-focused cookbook!
Must-Have Cookbook Elements
Ingredients listed in the order they must be used
Serving quantity of ingredients are clearly listed (ie. serves 4 people)
The exact name of the ingredient was used (ie. "green pepper" as opposed to just "pepper")
Correct serving measurements have been listed (don't forget about differences in metric and imperial units)
Substitutes have been listed for ingredients that might be seasonal or hard to find
Instructions for ingredient preparation has been included (ie. grate cheese, sliced carrots)
Preparation steps have been listed chronologically
Cook times have been accurately listed
Heat/temperature levels have been clearly set
Necessary cookware has been listed
Serving and storage instructions have been listed
3. Decide on Your Cookbook's Structure & Format
You can fill your cookbook with the most delicious recipes but if the book is sloppy and unappealing, no one will care to read it.
Tight structure and formatting are essential. But how do you structure and format your cookbook?
First off, the cover needs to shine. Again, it doesn't have to be a masterpiece work of art, but it should draw interest from readers, even if you're just making one for your family. People will judge your cookbook by its cover and might decide to skim it or look at in-depth based on how it looks.
Second, think about the overall structure of the cookbook – recipes, sections, chapters. To help you flesh this out, you might want to start with a table of contents and list each major section out in sequential order, like this:
Introduction
Appetizers
Main Course
Desserts
Beverages
Conclusion
You don't have to follow this exact outline, but plotting out the order of chapters or sections will make your own cookbook far easier to write. To take this a bit further, you can devise a "micro" outline for each recipe itself. It may look like this:
Recipe name
Recipe image
Recipe description
Recipe ingredients
Prep Instructions
Serving Suggestions
The more fleshed out you can get with your outline, the easier it will be to organize your ideas to form a cohesive recipe book.
Lastly, you'll want to think about the dimensions of your book if you plan on making physical copies. You will have to give consideration to its physical size, the type of paper and binding it'll use, and the type of cover it will have. The size and make of your cookbook have an impact on the durability of your cookbook and the impression it leaves on readers.
4. Hone in Your Cookbook's Style
Again, the recipes in your cookbook can be impeccable but if the book itself is a bore, then it will be ignored. Honing in on a unique style adds flair to your recipes. Think of it this way – your cookbook should be like a menu that makes your mouth water after reading and seeing an entree of interest. How so?
The Writing Style
There are many ways you can write a recipe. Take, for example, a prep instruction:
"Cut the onions."
"Finely slice the onions"
"Chop away at those onions"
They all deliver the same command – to cut onions – but in different tones. The first is one is matter-of-fact, the second, flowery, and the third, casual. There's no right or wrong way to write your recipes. What determines how they should sound depends on your audience and the theme of your cookbook.
In addition to the tone, your writing style can be very minimal including just the bare-bone details of a recipe or it can feature lush stories about a recipe and why you chose it. Alternatively, it can be more technical, with tables and glossaries. Again, it all boils down to your audience and purpose.
The Visual Style
A recipe book without images is like a meal without seasoning – it's bland and unappealing. Images are a must. There is a wide range of visual styles you can incorporate in your own cookbook. Just like the writing style, you will want to choose images that resonate with your audience and help you achieve the intended purpose of your cookbook.
For example:
A kid's cookbook would benefit from illustrations or animated drawings (if possible).
A family heritage cookbook, on the contrary, would best be served with family photos, perhaps, black-and-white or sepia colored ones.
A more technical cookbook may have diagrams with labels
Also, think about the graphic design and art direction of your cookbook. That means being choosy about the fonts, text size, text color, icons, and table designs you will put in your recipe book. They're not to be chosen haphazardly!
The ideal blend of unique writing and visual style will keep your readers hooked on your cookbook and coming back for more.
5. Publish Your Cookbook With Professional Guidance
Unless you've published cookbooks before, your first run through is going to be overwhelming if you go about it alone. You will want to rely on professional help for the tasks you don't have the skills or time to do.
That could apply to any part of the cookbook creation process, such as working with a writer to help you "pretty up" your recipe descriptions and titles, or a photographer who can take more professional images than you.
Where you'll likely need help is on the publishing front. Whether it's getting your recipe book in the hands of the public of your loved ones, turning your ideas into a physical or even digital copy is hard work.
Traditional publishing houses can put your cookbook on the shelves (or Amazon) up there with some big names, but it will cost you a pretty penny. Not to mention the length of time it takes to get it published. Self-publishing lets you skip the waiting time, but you'll have to fund the costs of producing the book yourself, which can quickly become exhausting.
Fortunately, Heritage Cookbook can do the heavy lifting for you. All you need to do is sign-up for a membership to get started. Afterward, you can then choose some pre-designed templates and bookbinding for your book. Lastly, you simply confirm your order and your very own cookbook will be on its way for delivery!
This eliminates the need to drop huge amounts of cash and lose months of your life trying to publish a cookbook. And it's ideal if your goal is merely to create a cookbook for friends or family members, whether that be a shared copy or multiple.
Make Your Recipe Book a Hit
There are hundreds of ways to make your own cookbook. The way it looks, the way it reads, and even the way it feels (if it's a physical copy), can enhance or detract how your readers respond to it. Treat your cookbook like a work of art. By paying attention to the various elements listed above, you will give your recipe book a chance of being a hit among those you share it with.
April 22, 2020
|

Posted in: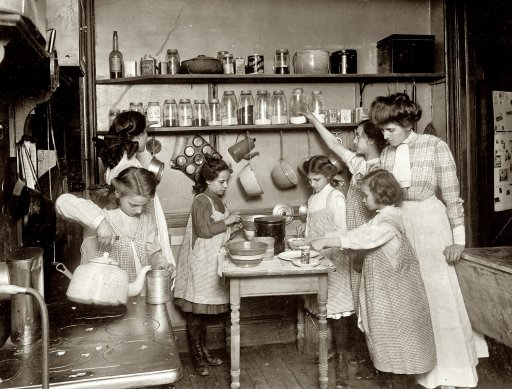 It's unfortunate when family traditions die, especially when those traditions involve flavorful and delicious recipes that brought loved ones from previous generations together.
A lost family recipe may also be a disservice to foodies who are looking for their next culinary fix. This post will discuss how cookbook makers can preserve family recipes from previous generations for the purpose of their own book creation.
Make Digital Copies of Old Home & Family Recipes
Many of you have nostalgia inherited from your grandparents, which may be tucked away in a basement corner or in the attic somewhere. That may include a box of grandma's old recipes written on cards. If it's not her indelibly written recipe notes, you may have an old paperback cookbook that's collecting dust with its pages turning yellow.
These are culinary goldmines you don't want to lose!
The simple way to preserve these home and family recipes is to make digital copies of them. You can take pictures of them using your smartphone, tablet or a digital camera. Create folders on your computer or phone to label these recipes using apps such as Google Drive or Dropbox.
Record a Family Recipe on Video
We live in an era where almost nothing can escape the lens of a camera. Of course, there are downsides to this but one of the upsides is that we can preserve our most treasured experiences and ideas. That includes a family recipe.
Whether you're capturing grandma's wisdom or creating a new recipe from scratch, you can record the process from start to finish. That may include everything from sorting the ingredients to providing step-by-step instructions on how to prepare it. You can record these videos on your phone or a camera and edit them later, or you can live stream them if you prefer a more spontaneous feel.
What you do with the video afterwards is up to you. It can go up on a YouTube channel or you can save it on your devices and share it mainly with your closest friends and family members.
Preserve a Family Recipe Using Social Media
Maybe you're a bit of a show-off when it comes to cooking, a stickler for humblebrags. If that's you, then social media platforms can be a great way to keep home and family recipes preserved. Using social media to collect recipes can do double duty:
It allows you to show off your dishes to the world
Your pictures will serve as a digital catalog that will only disappear if you decide to take them down
One of the best platforms to use for this is Pinterest. You can create pins and pinboards that allow you to post family recipe collections that will be visible for others to see. Pinterest also happens to be a popular destination for other foodies who are looking for culinary inspiration, so you might get quite a few people who repin your creations.
You also can use Instagram to upload your recipes as well, as long as you have high-quality photos and caption-friendly descriptions.
Create a Homemade Recipe Book to Preserve Traditional Dishes
Now we've arrived at our favorite method of preserving a family recipe – the creation of a homemade recipe book. All the methods mentioned above are perfectly feasible ways of keeping home and family recipes alive, but the cookbook has some clear advantages.
For one, a cookbook allows you to keep multiple recipes in one "location" – the book itself. Additionally, the cookbook format lets you tie these recipes together with themes, designs, storytelling and other elements that create a more immersive experience.
And it's never been easier to create a homemade recipe book! For example, Heritage Cookbook can do the heavy lifting of putting the cookbook together for you. All you need to do is:
Sign-up for an account
Choose your bookbinding and design
Create your book by typing or cutting and pasting your recipes, photos and stories
Confirm your order and wait for delivery
You don't need to run off to a fancy publishing house to make it. We take care of the production and printing work for you!
Pass Home & Family Recipes Down to Future Generations
Many of us are eager to learn about our ancestry and preserve it. We may take DNA tests to unravel our ethnic origins or we may wear traditional garb to show our pride for where we've come from.
But preserving home and family recipes is just as important to maintain the family heritage. The dishes that have been passed down from your ancestors should stay with you and be saved for your kids and their kids.
Pride aside, preserving a family recipe can introduce you, your relatives and your friends to flavors and aromas you never knew could be so enjoyable. Why deprive your tastebuds of such culinary bliss because of a lost recipe? It would be a crime!
And if the next generation isn't into printed books, why not get them an ebook version of your recipe collection? It's a new way to speak to the next generation in a language they're sure to understand!
April 16, 2020
|

Posted in:
Where do great recipe book ideas come from? Celebrity chefs seem to pull ideas out of thin air and cook up a storm with ease. Amateur chefs may at times feel uninspired or as if they're running dry for recipe ideas, which is more discouraging if they're making a recipe book. However, culinary creativity doesn't have to feel so painful. We'll highlight the methods great chefs use to create scrumptious meals, along with practical sources of inspiration for beginners.
Recipe Book Ideas Straight from the Chef's Mouth
First off, we're going to tell you what a cook or chef will tell you themselves – there is no single method to create a new recipe. The world's great culinary masterminds themselves will admit that they look everywhere for ideas. They may pull ideas from their cultural backgrounds, travel experiences, childhood memories, acquired knowledge and much more.
A Shortlist of Cooks' and Chefs' Recipe Inspirations
In the culinary book, "Kitchen Creativity: Unlocking Genius – with Wisdom, Inspiration, and Ideas from the World's Most Creative Chefs", written by Karen Page, she refers to the three-step process of mastery, alchemy, and creativity. We'll abbreviate that to MAC. Essentially, MAC goes like this:
Mastery – Cook a meal many times without trying to invent anything at first. You will learn the basics in terms of preparation, ingredient use, cooking methods and more.
Alchemy – During this stage, you will become more attuned to the science behind a dish. You will know why it tastes better with or without certain ingredients or how altering cook temperature affects its texture.
Creativity – Once a dish becomes second-nature, you will have a mental archive of tricks that you can use to alter a dish without sacrificing its essence.
Karen's model is no different than how a musician, writer or painter becomes a genius. They first imitate the greats, then they innovate by adding their own touches, and finally, they emerge with a completely new style – an invention.
With that said, let's break down a few methods you can try when making your own recipe book.
Change the Cooking Method, Keep the Dish
When your well of inspiration runs dry, you might simply need to switch up your cooking method instead of looking for new ingredients. Food magazine, Bon Appetit, exemplified this with their Every Way to Cook/Make video series. They display 59 ways to make eggs (video below), 43 ways to cook steak and 63 ways to make potatoes.
You have a barrage of cooking methods at your fingertips: baking, poaching, grilling, pan-frying, pan-searing, broiling, sauteing, simmering and more. Experimenting with varying cooking styles can alter or elevate the sensory appeal run-of-the-mill dish. You can, in effect, create a new recipe without changing a single ingredient!
Trading Places…With Ingredients
Eat the same thing long enough and you'll get "taste blind", a sad condition where you no longer appreciate a tasty, aromatic dish. Does that sound familiar? Using the same ingredients over and over again can do that, and you might eventually dislike an otherwise delicious recipe.
A simple fix for such redundancy is to swap out the usual ingredients for substitutes. For example, you can substitute:
Spinach for kale
Ground turkey for ground beef
Cauliflower for bread
Honey for sugar
Red wine for beef broth
These are just a few ideas you can start with. Make sure to start slow and pace yourself here: begin by swapping out just one ingredient at first. Follow up with a taste test. If it passes, you can think of other ingredients to swap out. It's just a matter of rinsing and repeating until you arrive at a new version of the original recipe.
Another technique for adapting your ingredients is to take your favourite comfort foods and "adapt" them. You can turn a comfort food that may not be quite healthy and turn it into a hearty dish that's tasty and nutritious. Or, you could change the form of a comfort food favourite to add variety. Even simply adding a new spice or sauce to an existing comfort food can make it more enjoyable.
Some examples include:
Simply look at your pantry for the items you make comfort foods with, and how you can add a twist – without ruining their taste of course! You might surprise yourself with what you create.
Blending Tastes From Around the Globe
Should you eat Mexican tonight? Or what about Italian? Or Japanese? Sometimes you'd like to have them all but when everyone around you is rolling their eyes at your indecisiveness, you might give in to peer pressure.
Fusion cuisines can fix that; they can even open you up to new recipe ideas altogether.
Fusion cuisine is defined as the "marriage of one or more cooking traditions, techniques or disciplines to form an altogether different approach or finished dish". That means you can make a dish that incorporates American stylings with Caribbean ingredients, or French cuisine with Spanish cuisine. The options and possibilities are endless.
Examples of Successful Culinary Fusions
Going back to our MAC model mentioned before, it's vital that you learn how to cook each meal separately before fusing them. Failing to get the essentials of individual cuisines right will likely turn out disastrous when you combine them.
Get Recipe Book Ideas From Food Science
Have you ever heard of edible science?
It's exactly as it sounds – science experiments you can eat. It's a popular activity for kids since they can turn things like slime and dough into tasty treats. The practice can be useful for serious cooks and chefs as well. In the culinary world, we'd liken this to food science, which is essentially the study of the nature of foods, food safety and processing and deterioration.
We'll spare you from the culinary mambo jumbo, but you can try a kitchen experiment to alter the texture, taste and shape of popular foods to give them exciting new twists. It can be a great culinary tactic especially for the creation of desserts.
Examples of edible science foods you can make are:
Rock candy
Fizzy lemonade (without a fizz machine like Sodastream)
Food experiments can do double duty for you and your kids. First, they can introduce new characteristics to the foods you already like and make them seem more enjoyable. Second, they're fun to make, and they're a great way to get your kids involved in the kitchen.
Recipe Book Ideas Can Be Found Anywhere & Everywhere
Great culinary ideas don't come from a vacuum. At the opening section, we mentioned a few high-profile chefs who detailed where their ideas come from – many of them build off existing recipes and concepts. Be like them. Instead of stressing out about originality, look at how other master chefs and cooks create their meals and pull inspiration from their works.
You will slowly build a "culinary vocabulary" of sorts, which you can draw from when creating your own dishes. As you embark on your journey of making a recipe book, always keep in mind the words of this often misattributed quote: "Nothing is completely original."
Need help and inspiration to make your own recipe book? Take a look at our resources page for recipe ideas and tips on how to make a cookbook.
April 8, 2020
|

Posted in: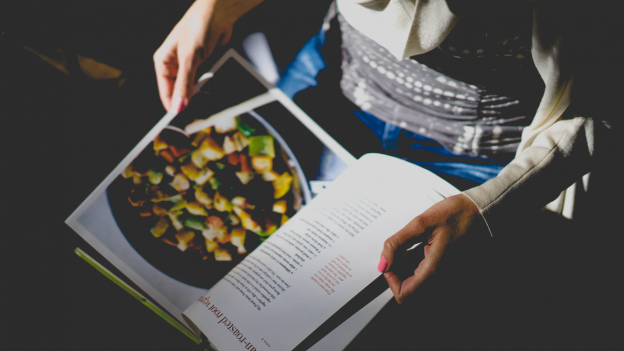 Let's say you've created a scrumptious recipe that is uniquely yours. You haven't seen it on the Food Network and it's not something you read on a restaurant menu – it's your own invention. You might feel the need to protect it. Securing legal protection for a recipe isn't an easy-as-1-2-3 process- there are some formalities to consider. With that said, we'll take a look at the different forms of legal protection and whether a recipe qualifies for them or not.
As a quick side note, we want to remind you that we are not legal experts ourselves and the information we're sharing is based on the research of intellectual property laws.
4 Levels of Legal Protection for Cookbook Publishers to Know
A cold hard truth in the culinary world is that no one truly owns a recipe. At some point, if a recipe becomes famous, other cooks and chefs will emulate it or at least draw inspiration from it. That's how beginner chefs learn their craft and how more experienced ones expand their culinary repertoire.
With that said, there are certain instances where a chef or cook should protect their creation when they have the legal right to do so. Whatever the occasion, the recipe's legal status will have to somehow qualify for one of four types of intellectual property terms – copyright, patent, trademark and trade secrets.
Copyright
The purpose of copyright law is to protect the creators and authors of original works, whether that work is a musical composition, literary work or some other form of creation.
Recipes themselves are not protected by copyright. Yes, they might contain your own unique blend of ingredients or feature an innovative cooking method, but you don't own the names of food ingredients or cooking techniques. For example, ingredients such as "1 tbsp of butter" or "bake at 375 degrees Fahrenheit" are facts and instructions. They're considered utilitarian information that is freely available to the public, and you can't own them.
But there is some good news. After you publish a cookbook, copyright law can protect you if your food preparations incorporate highly creative concepts. In other words, if you are naming them, artfully designing them or creating them in collaboration with another brand or an event, you might be able to obtain a copyright for your work.
One example of this is Caitilin Freeman's Mondrian cake and her cookbook, Modern Art Desserts. The cakes were created for the Blue Bottle Coffee at the San Francisco Museum of Modern Art, and featured intricate design patterns reminiscent of artistic masterpieces. She was most certainly able to obtain a copyright for her cookbook.
Patent
The purpose of a patent is to protect an invention that solves technical problems. In the culinary world, a patent may provide more value than copyright if you've created a new tool, method or formula as that would fall under the category of "invention".
However, there are some ground rules that chefs need to know before seeking a patent. The invention must be the first of its kind, unknown to the rest of the world. Also, the form this invention takes needs consideration as well. A new mechanical tool will most likely have no issue getting a patent. A new substance may be eligible for a chemical patent. A new recipe, on its own, would likely not get considered.
Of course, if your recipe has some sort of zany new chemical composition, then it may qualify for a chemical patent. The greater likelihood though is that it may qualify for a trade secret (more on this below). Again, simply arranging a new way to combine ingredients is viewed as public knowledge, and therefore, not up for patent consideration.
Trademark
Trademark law protects brand names, logos, taglines/slogans and catchphrases. Every famous food tagline you can think of such as McDonald's "I'm Lovin' It" and Burger King's "Have It Your Way", are trademarked expressions. It can also protect a food brand's packaging and the appearance/shape of its food from being stolen. For example, the Coca Cola bottle is trademarked for its iconic shape.
Ultimately, a trademark is geared towards protecting brand assets behind a food product, as opposed to its recipe. This may seem like a disadvantage for the average cook or chef, but for those who own restaurants, this is great news. Not only will trademark law protect your restaurant name, logo and slogan (if you have one), it can protect the creative names of meals on your menu.
Keep in mind too, that if you want to create a recipe book, for commercial purposes, the name of that book can be submitted for a trademark.
Trade Secrets
You've probably noticed a recurring theme here – the law doesn't protect recipes themselves. They offer protection for the works they appear in, such as a cookbook, or the food products they're used in. However, there's another form of legal protection that chefs and cooks may want to consider – trade secrets.
A trade secret is essentially a form of information that is only known by its owner or creator, which usually gives them a competitive advantage. Many recipes for food and drinks are trade secrets – Coca Cola's ingredient base, KFC batter and more. Essentially, their unique combination of ingredients will not be shared with the public.
When a recipe qualifies as a trade secret, the creator can rest assured that its ingredients will never be revealed. There is one caveat here: a recipe that's considered a trade secret can't appear in a cookbook because its ingredients must remain hidden to retain its status.
Should Cookbook Publishers Protect Their Recipes?
There's no right or wrong answer to this question. It simply depends on what a chef or a cook is looking to protect and for what purpose. Let's summarize what we've discussed above.
Copyright law protects actual works of authorship such as a cookbook but not recipes themselves. A patent protects inventions that solve technical problems (ie. a new type of kitchen utensil), while trademarks protect a brand's identity (ie. Kelloggs, The Keg's logo, KFC recipes). Trade secrets, however, can protect a recipe as long as the ingredients of that recipe are never revealed.
If you are looking to create a recipe book, especially for commercial use, then you might want to consider copyright. A trade secret can protect your recipe from being stolen, but that would mean you couldn't put it in your cookbook because its ingredients would then be public knowledge.
With all that said, your final decision should also come from the insights of a lawyer. They will help you determine what the best course of action is along with alternatives if a certain form of intellectual property doesn't work for you.
Are you looking to create a recipe book but have no idea where to start? Take a look at our resources page to help you find recipes and other inspirations for your culinary creations!
April 3, 2020
|

Posted in: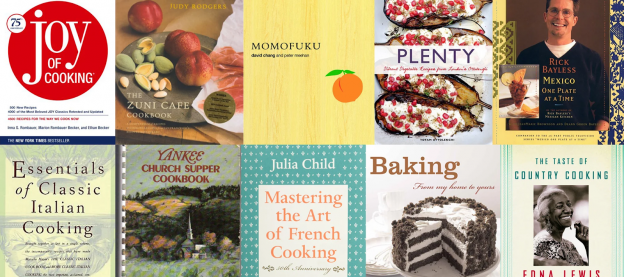 The decision to create a cookbook can excite you but it can also feel overwhelming. Where do you start? What should it look like and how should it read? Where should your ideas for recipes come from?
These questions can be answered by simply looking at other cookbooks for inspiration. Let's look at some of these most successful cookbooks, the characteristics that made them iconic and what recipe makers can learn from them.
1. "The Jemima Code: Two Centuries of African-American Cookbooks" by Toni Tipton-Martin (2015)
Written by Toni Tipton-Martin, The Jemima Code: Two Centuries of African-American Cookbooks, is a culinary catalogue filled with African-American recipes that span multiple generations. It features over 150 African-American cookbooks that date back to the 1800s to more recent works published by authors such as Edna Lewis and Vertamae Grosvenor.
The arrangement of the books are chronological and each one has an illustrated photo of their covers. Many of the selected cookbooks include notes provided by Tipton-Martin about their authors, their contributions to the culinary culture, and the historical significance of each book.
Takeaways: If you want to make your own cookbook, feature recipes that come from your culture or ancestry. Consider adding notes about the creator of a recipe and not just the recipe itself. Also, elevate your cookbook design by adding illustrations to capture the past, especially if you don't have photos of the recipes themselves.
2. "Mastering the Art of French Cooking" by Julia Child, Simone Beck & Louisette Bertholle
Julia Child was a culinary legend with legions of adoring viewers and she made them feel as if they were cooking with her in the kitchen. Her cookbook, "Mastering the Art of French Cooking", puts her recipes on display – 524 of them – with highly detailed descriptions and instructive illustrations.
The book guides the cook from beginning to end, providing ideas on buying and handling raw ingredients right down to plate decor. The recipes are broken down using logical sequences that are easy to follow, and feature adapted techniques that make French cuisine easy for North Americans to prepare. The book even offers suggestions on food and drink pairings.
Takeaways: Don't be afraid to hold your audience's hand. Rather than posting a generic list of ingredients, your cookbook format can feature verbal and visual instructions that spell out the process from start to finish. Trust us – beginner cooks will love the guidance!
3. "The Whole Beast: Nose to Tail Eating" by Fergus Henderson
This cookbook captures a long-lost tradition – the full-body consumption of an animal. Author and chef, Fergus Henderson, brings the spirit of his London restaurant, St. John, into his cookbook by introducing his innovative take on meat dishes.
The cookbook is a carnivore's delight, featuring recipes such as Roast Bone Marrow and Rabbit Wrapped in Fennel and Bacon. However, he does include some veggie dishes and desserts as well. The cookbook design and layout features a minimalist writing style paired with crisp photography.
Takeaways: Just like The Whole Beast's focus on meat dishes, you can center your own cookbook around a theme. That theme could pertain to a certain diet, geographic region or even a food group. Also, if you have good photography skills or even just a folder stocked with high-quality pictures, let your visuals do most of the talking instead of the writing. If you decide to make a visually-oriented cookbook, you can take a look at our free image database to get started.
4. "Modernist Cuisine: The Art and Science of Cooking," by Nathan Myhrvold, Chris Young, and Maxime Bilet (2011)
Cooking is both an art and a science, and few cookbooks understand this as well as "Modernist Cuisine: The Art and Science of Cooking." This cookbook is a 2,438 page extravaganza (divided into five books) filled with kitchen experiments, scientific explanations, and cooking models you'd be hard-pressed to find in your typical Food Network show.
Modernist Cuisine was co-created by a team of chefs, scientists, editors, and writers. It's a publication for culinary nerds, a chef's cookbook so-to-speak. Readers can flip through pages and pages of beautifully-rendered illustrations and the brilliant techniques they explain.
Takeaway: If you've been praised for the creativity/artistry, bread/depth of knowledge or a unique perspective you bring to the kitchen, consider this as you make your own cookbook. That may include adding twists on familiar recipes or interesting discoveries you've made while cooking your favorite cuisines.
5. "Betty Crocker's Picture Cook Book" by Agnes White Tizard (1950)
The name is a household one that almost everyone with a kitchen and a pantry will recognize. Even though Betty Crocker is a fictional character created by an ad agency, her influence inspired a generation of chefs and bakers and a legendary cookbook published in the 50s.
This picture cookbook, written by Agnes White Tizard, features a lighthearted mix of practical cooking tips, useful hints and color photography that brought these recipes to light.
The cookbook features just about every recipe you can think of ranging from chicken tomato aspic to steak dinners and more. It also provides insights on how to decorate cakes, tips on rationing meals, setting up kitchen equipment and cooking for parties. The Betty Crocker cookbook is a masterclass in comprehensive kitchen education.
Takeaways: When you make your own recipe book, consider how you can dish out a full-course (excuse the pun) of kitchen education to your audience. If you can prepare recipes, decorate plates, set up the kitchen and provide food storage tips, then add these insights in your cookbook.
The World's Most Iconic Cookbooks Will Get Your Creative Juices Flowing
To make your own recipe book, you need to be creative, informative and engaging. Nevertheless, you don't have to pull your ideas from some otherworldly realm – you just have to look at the famous cookbooks that have already been published.
Your goal shouldn't be to steal what they say or do, but rather, to use the techniques they incorporate and use them as a jumping-off point for inspiration. By doing so, you will find it easy to build the foundation of your own cookbook and fill in its blanks with the recipes you have to offer!
Do you need help finding inspiration for your cookbook? Take a look at our resources page to find everything from new recipes to ideas for making recipe scrapbooks.
March 27, 2020
|

Posted in: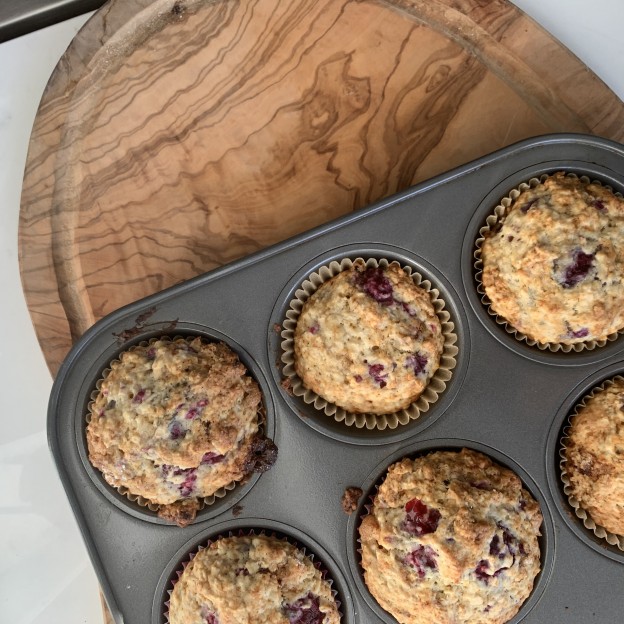 I made these muffins the other morning for the family and they were a huge hit. Not only were they moist and satisfying right out of the oven, but they stayed soft the next day too.
Ingredients
1 cup oats
1 cup buttermilk (or milk with 1 tsp vinegar or lemon juice)
zest of one lemon (optional)
1 cup flour
1 tsp baking powder
1/2 tsp baking soda
3/4 cup brown sugar
1 egg
1/2 tsp vanilla
1/4 cup vegetable oil
1 cup frozen berries (blueberries or raspberries are great here- cranberries would work too, but up the sugar to 1 1/2 cups)
White sugar for sprinkling on top
Preparation Instructions
Preheat oven to 375
Line muffin tin with non stick liners, or grease muffin tin
Mix milk and vinegar if you are not using buttermilk
Add egg, vanilla and oil
In a separate bowl, mix flour, sugar, baking powder and soda
Mix in frozen berries
Add wet ingredients to dry. Mix with as few strokes as possible until just blended
Spoon into prepared muffin tin, filling 3/4 of the way
Sprinkle with sugar
Bask 20-25 minutes until just set
Cool and enjoy :)